Pros and Cons of Buying a Suburban Plot in Pakistan
Are you tired of living in the noisy and polluted inner-city? Do you hate the traffic, poor infrastructure, and low living standards?
If so, then you should consider getting a plot in a suburban area.
Buying Bahria Enclave Islamabad plots or other suburban society plots is a great way to escape the busy city life and improve your standard of living!
However, you'll have to give up some of the benefits of city life. So, is buying Bahria Enclave Islamabad plots really worth it?
Read on to find out!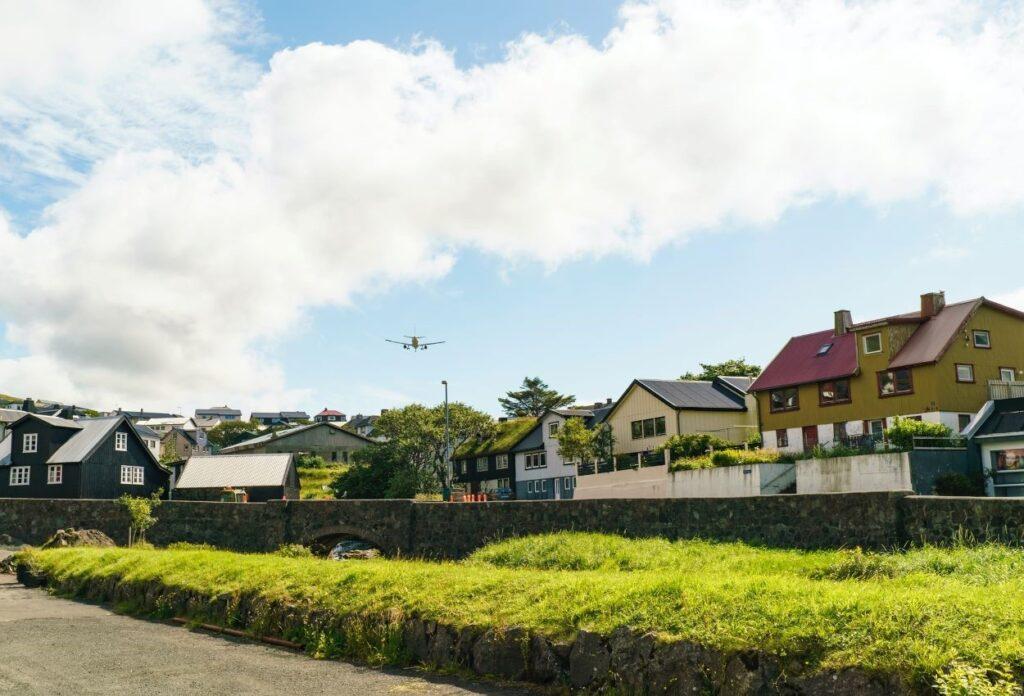 Pros of Buying Suburban Plots
Suburban plots like Bahria Enclave Islamabad plots have become quite popular in recent years. More people are getting tired of the problems that come with living in the city and want a better quality of living. If you are one of them, then consider these benefits of buying a suburban plot:
1. Quiet and Peaceful Living
The best thing about living in a suburban area is the lack of noise pollution. Are you tired of the constant honking of cars in the daytime and the noisy trucks and night?
If so, then you'll love living in the peaceful suburbs. Most suburban plots are far away from busy industrial areas and provide a much-needed escape from the noisy city. Best of all, you'll be able to get better sleep at night!
2. Low Pollution
If there's one thing you can't avoid when living in a large city, it's pollution. Smog, exhaust fumes, factory waste, and residential dirt are common in large cities.
The best suburban societies have effective waste management systems that prevent pollution and allow you to breathe- and live freely!
3. Greenery
If you live in a city like Lahore or Rawalpindi, you'll be lucky to see a few trees on a normal day. You can always have indoor plants, but with the lack of living space in large cities, this may be difficult to manage.
When you buy residential plots in Bahria Enclave Islamabad or Lahore Smart City, you'll notice that these plots are located in an area full of greenery. The whole enclave is surrounded by trees and parks, making it perfect for family living.
So, next time you go for an early morning walk, you won't have to worry about taking a breath!
4. Quality of Life
Lastly, in terms of overall quality of life, living in a suburban plot is the ideal choice. Bahria Enclave Islamabad plots are located in an area close to schools, hospitals, and grocery stores. The roads, water systems, electricity, and other infrastructure is better than anything you'll get in the city.
Best of all, it's reliable! For instance, if you are facing an electrical or water issue, the Bahria management will respond to your queries much faster than any government agency.
So, if you are looking for a place with peace of mind and high quality of living, then choose a plot in a suburban area like Bahria Enclave Islamabad or Gulberg Islamabad.
Cons of Buying a Suburban Plot
Buying a suburban plot is a great choice, but comes with its downsides. While most people may want to escape city life at all costs, there are some benefits that you may be leaving behind. Here are some of the cons of living in suburban societies:
1. It's Far Away from Work
One of the main issues that people have with suburban societies is that its located far away from work areas. Even though good societies are located near major roads, you'll still have to travel further than you would if you are living in the city.
However, you won't have to deal with heavy traffic, so this may not be a big issue after all!
2. You'll Have to Leave Your Community
For younger people, this may not be a major issue. If you are from an older generation, then you'll find it difficult to leave the area where you have lived most of your life. Besides, you'll also have to leave your neighbors, relatives and childhood friends!
However, most suburbs are within a short driving distance from large cities and it doesn't take forever to visit your old community.
Besides, it will be easier to host guests in a suburban home thanks to more parking space and better infrastructure!
In most new suburbs, most people don't know each other, so it can take time to form bonds with your neighbors. The larger homes often mean that you won't feel the same community vibe as in a city area, which can be a problem for some people.
However, this is usually a problem for new societies and the society usually develops a better community structure after some time.
So, if you are looking to escape the problems of inner cities, then consider buying Bahria Enclave Islamabad plots. The great location, greenery, and high-quality living standards are all great reasons to get your plot today