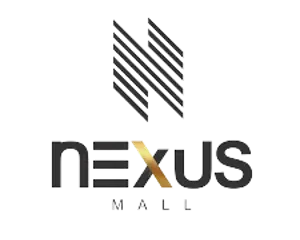 The 3rd-highest structure in Islamabad with everything you can imagine in a potentially profitable investment opportunity
The Nexus Mall is going to be a huge success because it's located in the beautiful twin cities, Islamabad & Rawalpindi. The best place for real estate you can imagine in Islamabad is Bahria Town where Nexus Mall secured its ideal location.
The Nexus Mall has introduced a new definition of style, luxury, and convenience in Islamabad. Its location in Bahria Town Islamabad is remarkable because it occupies a piece of real estate land worth more than a goldmine.
The Nexus Mall Bahria Town Islamabad is the 3rd highest structure to be built in the beautiful capital city Islamabad. The project entails elegance, exquisiteness, and class in its stunning architecture – every characteristic to make it a unique high rise building in Pakistan.
Spanned over the massive area of 13 Kanals, it's by no means a small project. The Nexus Mall will not only be a firebrand for twin cities' residents but for anyone else who wants to invest in a project that offers luxury, convenience, and high ROI.
There's a myriad of properties in The Nexus Mall, including commercial shops, restaurants, a 5-star hotel (Royal Swiss), and so on – something for everyone.
Undoubtedly, it'll be the perfect spot for customers to shop from top national and international brands, spend leisure time, and enjoy all sorts of entertainment – everything at the same place.
It's a high-rise building with 27 floors, making it the second tallest structure in the capital city Islamabad. The Nexus Mall has the finest 5-star international hotel chain, Royal Swiss on its panel.