City
Islamabad / Rawalpindi
Location
Near Airport & M2
About the Project
Mivida City is smarter than other cities!
Mivida City Islamabad is the first-ever eco-sustainable city with smart progression in Pakistan. It is a project by Khanial Builders in association with Mivida Developers. The organization is now known for creating a-list living spaces and for their exceptional work worldwide. Mivida City is soon to be inaugurated at the ideal location of Islamabad. It is a cutting edge housing scheme with all the installed private civilities and a reasonable framework that incorporates eco-homes, eco-farmhouses, and nurseries.
Mivida has a unique structure with the following public provisions: Green belts arranged in different divisions, sunlight based ranches, pedestrian walkways and running paths, organic food centers, wellness clubs and golf courses, water and entertainment parks, IT training complexes, hospitals, and a Grand mosque.
The location is even better
Mivida's business and private offices are worked with brilliant innovation, making it an ideal lifestyle objective in Pakistan. Besides, its location is simply incredible. Mivida is the biggest landholding of the twin urban areas of Rawalpindi and Islamabad. The city has easy access to M2 Motorway and New Islamabad International airport through Ring Road. A pioneer in Pakistan, Mivida has set the precedent too high, observing social, natural, and monetary manageability in a housing society.
Mivida secured the future for you!
Mivida's eco-houses are furnished with solar panels to preserve energy and cut down power costs. This smart project also incorporates current offices with energy productive methodologies like sun based parks, wind plants, keen streetlamps, smart vehicle charging posts, and water management frameworks to ensure the feasibility of natural resources for your future. Mivida City will offer you a lavish way of life with an eco-accommodating environment.
Master Plan
Mivida City Master Plan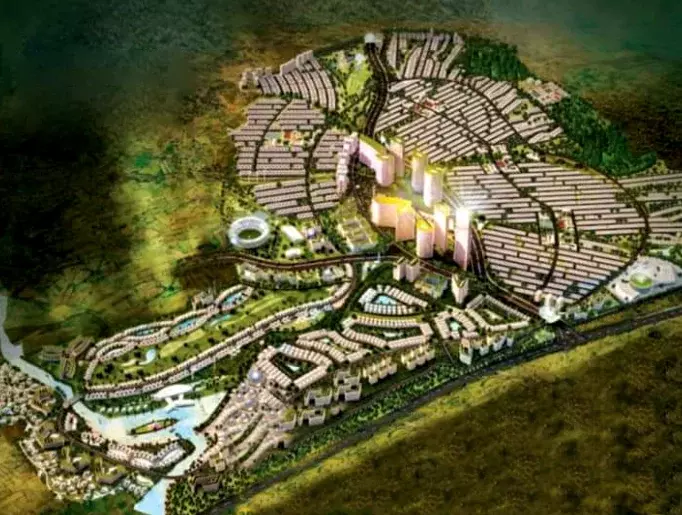 Master Plan of Mivida City